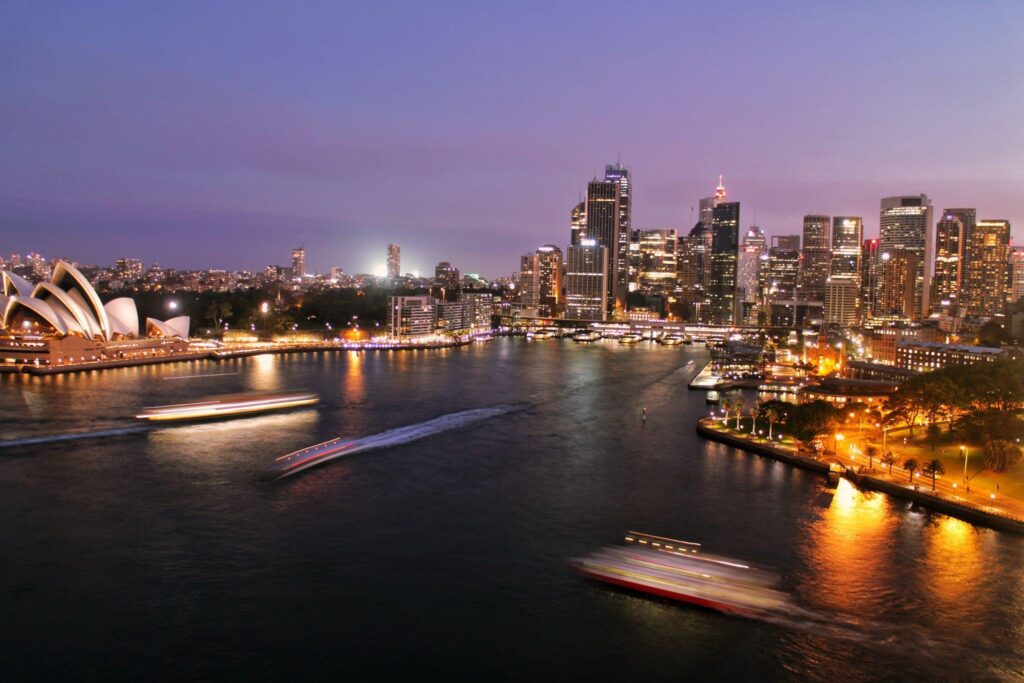 Venture out into Sydney's Western Suburbs for fun and entertainment, day or night. This article is going to highlight just a few things you can see and do out west, whether you're flying solo or socialising with a group of people or your family.
#1 – The Penrith Ice Palace
Escape the summer heat and head into the cool interior of the Penrith Ice Palace, an extremely modern and exciting ice skating rink. If you don't know how to ice skate, lessons are available to quickly get you competent and up to speed. It's also the perfect venue for birthday parties.
Ice skating is a lot of fun and it's also great exercise as well, something that is evident when you see how fit professional ice skaters are.
Just be sure to dress in your winter gear when you go to the rink, as it is quite cold inside.
#2 – Experience the Spectacular Riverside Theatre
Having first opened back in 1988, the Riverside Theatre in trendy Parramatta offers entertainment people of all ages can enjoy. As the name suggests, it's located right on the lush banks of the Parramatta River.
What happens at the Riverside Theatre? More than 1000 different events take place in this theatre every year in 3 venues, all under the one roof. Here you can watch plays, laugh at comedians, experience the best in music and dance and so much more. For even more culture, take in a Shakespearean play or watch the ballet. There is something for everyone to enjoy.
#3 – Eating and Drinking – The Options Are Almost Endless
The Western Suburbs of Sydney are vast and the place is loaded with bars and restaurants and all manner of places to enjoy a meal or indulge in your favourite alcoholic beverage.
When it comes to food choices, it doesn't matter whether you're looking for fast food, pizza or a sit down meal at one of the countless casual dining restaurants. Regardless of where you find yourself in the suburbs, there will be some restaurants nearby. Another cool thing is that there is so much choice, with food from a multitude of different nationalities on offer.
You're also spoilt for choice when it comes to drinking, with bars, pubs and clubs scattered everywhere. Better yet, go to a venue that offers both great food and liquor. To find one, do a quick online search. Here are a few examples:
Where can you find best bar and grill in Silverwater

Bar and grill in Western Sydney

And so on…
#4 – Visit Bicentennial Park
Centred around Lake Belvedere, you can enjoy a relaxing picnic under the shady trees on the banks of the lake. If you're there with the kids, there is also a children's playground located in the park, picnic shelters, places to cook up a storm on the barbecue, as well as public facilities for your comfort.
There is actually quite a lot to see and do at Bicentennial Park that you could make a whole day of it. The parkland itself features gently rolling hills, grassland and nature at its finest. For the more energetic, there are shared pathways for walking, running and cycling, or cool down in the water play area. The park is also dog-friendly.
#5 – Experience the Thrills of Cables Wake Park
At Cables Wake Park in Penrith, enjoy the fun and adrenalin pumping action of cable skiing, wakeboarding and kneeboarding. There are programs to suit all skill levels, from complete beginners through to seasoned professionals. First-timers can even have lessons to learn how to cable ski.
Spectators are allowed in free and the park is the perfect way to cool off on a warm day. There is also an obstacle park, inflatable slides and trampolines for a break away from cable skiing.
You can make a day of it and cook your own food on the free BBQs, or buy lunch and a cold drink at the park's cafe. There is even overnight accommodation available if required.
The Wrap
Sydney's Western Suburbs just has so much to offer. You could explore the region for years and still not discover everything there is to see and do.