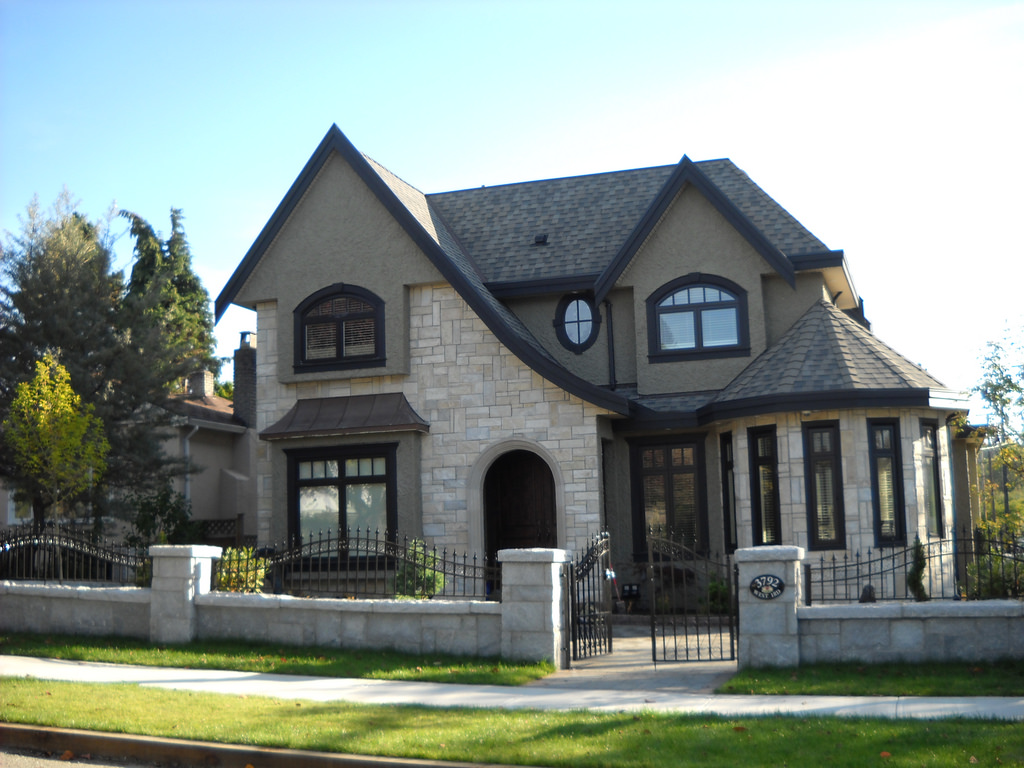 Moving into a new home in a new neighborhood can be stressful. Humans don't like the unknown. New environments put us a little on edge until we settle in. Fortunately for us modern day homo sapiens, we can now scope out a new neighborhood before making the migration.
Researching neighborhoods can help decrease the stress of moving. If you have kids involve them in the process as well. They can stress out about a move even more than adults if it means leaving their friends and school behind. While you're comparing neighborhoods look out for these six characteristics.
Crime Statistics
One of the most important characteristics of any neighborhood is safety. Everyone wants to feel safe and welcome in their neighborhood. That's virtually impossible if you're too scared to walk down the street after dark.
The security monitoring experts at AlarmRelay.com suggest that home buyers tailor their home security system to the house and neighborhood. Crime statistics tell you the likelihood of a specific crime happening and can help you prioritize your home security needs. There are a number of online resources for researching crime stats in a neighborhood. The local police department may also have crime statistics for the area.
Of course, there are basic home security measures everyone should take regardless of the crime statistics in a neighborhood. Locking all exterior doors and windows, installing a home security system and securing the garage are always highly recommended.
School Ratings
Good school ratings are a great sign of a family friendly neighborhood. Parents want their kids to get the best education possible, which is why neighborhoods with good schools are always in high demand. This is good for all property owners regardless of whether they have school-aged children.
Many real estate websites like Realtor.com include the ratings of nearby schools for each home listing. GreatSchools.org and the National Center for Education Statistics are two other resources for finding school performance information.
Home Owners Association
You may have to pay a homeowners association (HOA) annual dues, but provide certain services for a neighborhood. If a neighborhood has an HOA you can expect some or all of the following:
·  Enforcement of exterior upkeep rules that keep the neighborhood looking nice.
·  Neighborhood Watch organization.
·  Well-kept common areas.
·  Amenities like a park or neighborhood pool.
·  Walking and biking paths.
An HOA gives you peace of mind that there are homeowners in the neighborhood who are taking the initiative to keep things maintained.
Percentage of Homeowners to Renters
In general, neighborhoods with majority ownership are preferred. Homeowners are incentivized to maintain their homes and landscaping because it can affect the home's value. A real estate agent should be able to find this information for you.
On the flip side if you do plan to possibly rent the house out in the future having a good portion of renters could be a positive. A split of roughly 70% homeowners and 30% renters is a good balance, but what works best varies for everyone.
Related: Where Millionaires are Moving
Nearby Amenities
What's within a half mile of the neighborhood? Jump on Google Earth to get an aerial view of an area and Street View to virtually walk around. You'll be able to see what's on all sides of the neighborhood, which can help define the neighborhood's growth, safety and convenience. A downtown neighborhood that's in walking distance of numerous bars is going to be dramatically different from a neighborhood that's right down the road from a baseball complex.
You can also use Google Earth to see how much construction has occurred recently. The images are time stamped with the month and year. Click on that and you can see the images that have been taken over the last decade. This can tell you if the area is on the upswing, well established or relatively development free.
Proximity to Fire Departments and Police Stations
Your neighborhood's proximity to fire departments and police departments is so significant it can affect the cost of homeowners and renters insurance. Having firefighters and police officers close by means that emergency personnel can get there quickly if needed. It can also dissuade criminals from targeting an area.
You might also enjoy: Tips on Installing Air Conditioning