Here's the story: Once upon a time, there was an evident imbalance in the business ecosystem. Advanced facilities and smart tools were available only to tech-giants. Then came to a wave of technology equality and most of these tools were dispersed to small businesses as well. Now it was on Small Businesses to leverage these tools. The ones that did, found an edge in the industry.
A Virtual phone number for small businesses is one of the tools I am talking about. And today we'll be discussing why startups must have it.
See, the fact is you need to treat your startup as a real business from the very start. Even if you're working from your garage, you need to appear credible to your clients. And communicating through your cell phone number won't make the cut. Having said that, being a startup, you also need to keep the costs in check and cannot go overboard. This makes a virtual phone number your best bet. With it, you'll have a simple and cost-effective phone solution that will pack your business with credibility and extend enhanced customer satisfaction to your clients.
But that's not all, there are a lot more reasons to get a business phone number for small businesses. Here are the top ones:
Credibility:
When you've just launched your startup, chances are you may be a one-man army. You may also not have a dedicated physical space to work from and might be working from your living room. But your clients do not need to know that. By relying on regular cell phone numbers for all business calls, you're sending unprofessional signals to your prospects which will dissuade them from becoming your paying customers.
So, if you could appear credible and professional without having to invest in an expensive framework, why not? A business phone number gives you that chance. It is not only for Fortune 500 companies but for startups too, especially for startups I'd say.
It's a great hack for making your business sound legit. And there's no reason for you to not adopt it.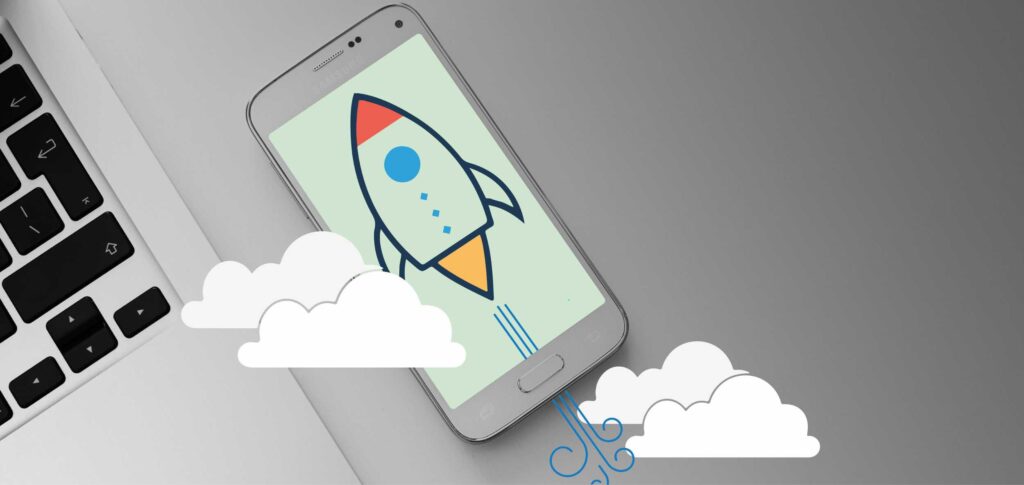 Scalability:
As we already discussed, you need to treat your startup as a real business from the very beginning. And real businesses grow, they expand. You'll need more employees, more infrastructure, and have a wide client base to cater to. Do you think your regular number will be able to support that change? Well, the answer is no. And that's why establishing a virtual phone number early in your startup journey is a great business decision.
By using a business phone number, you'll be able to take care of your scaling business needs.
As virtual phone numbers are cloud-based, the transition is smooth and hassle-free. With an increase in call volume, all you need to do is upgrade to larger plans and you'll be good to go.
Portability:
With the world shifting towards a remote economy, its time to make your operations location independent. Even if you have a dedicated office space, you or your team cannot be present there 24*7 to answer the calls.
Getting a business phone number will set you geographically-free. You can be anywhere in the world, your customers will be able to reach you nonetheless.
Also, there are good times, when you'll have multiple calls to manage. Virtual phone numbers take care of those times too and forward your calls to the office, home, cellphone, or your teammate's number (irrespective of their location).
Business phone numbers also come with the facility to send 'unavailable' greetings to your customers. In that case, your customers can send their message on voicemail. These voicemails will then be emailed to you. This way you'll always remain connected with your customers.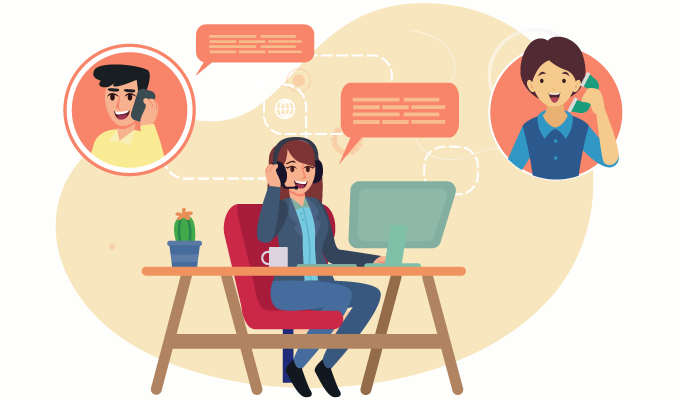 Customer satisfaction:
Customer satisfaction is one of the major goals for all businesses. It is also something that is not overly expensive to achieve. Virtual phone numbers are loaded with professional features that will not only make your customer service more efficient but also ensure that your customers are always satisfied. The best part is you don't need to invest in an extensive PBX solution to reach there. Because business phone numbers fit the bill perfectly. You can forward, queue, and record calls, set up conference calls, leverage custom greetings, extensions, and voicemail, and even send/receive a fax without a fax machine.
Cost-effectiveness:
When you're just starting out, your budget is limited. Also, you cannot afford unpredictable costs at the end of the month. Virtual phone numbers are a great help in this regard. As with business phone numbers, you won't have to invest in buying hardware, setting up the equipment, and buying, maintaining, and updating the software. You'll be billed monthly only for the services you use. Also, you'll be charged as per the plan you buy so there will be no surprise costs. The next best thing is you don't have to hire a dedicated IT support team to maintain the system. And that will save a huge part of your costs.
Keeps your personal life private:
If there's one gold tip I can give you right now, it is – never make the mistake of conducting business through your personal number. You need to draw a line between your personal and professional life and a business phone number helps you do that. A business phone number will not only help you maintain your privacy but also be a great tool to manage business calls more effectively.
Conclusion:
Business phone numbers/ virtual phone numbers are no longer a pretty alternative. They've rightly become a mandatory tool for businesses looking to leap ahead of the curve. Business phone numbers help you retain your customers, build a credible business, appear professional in your demeanor, and ease the entire process for customers and yourself. The best part? All this without burning a hole in your pocket. So, jump on the bandwagon right now when there's still time.