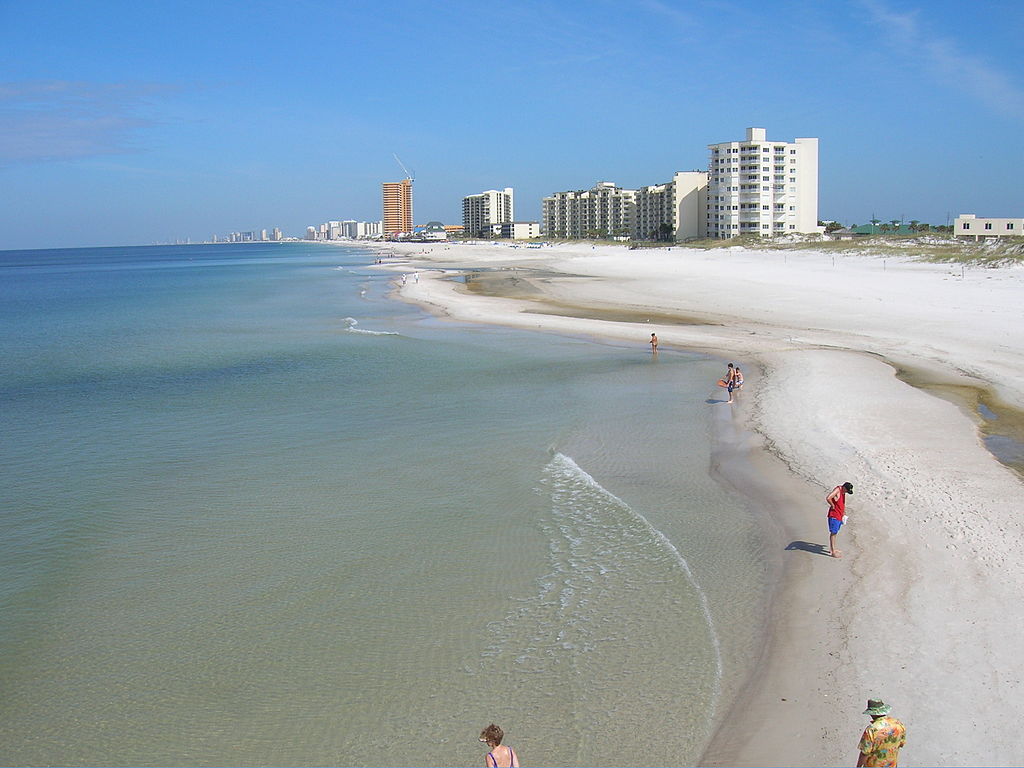 The United States of America is a diverse country whose citizens have roots in many different nationalities. The third most populous country in the world, America has big cities, small towns, and magical gems tucked in between. Besides the huge metropolitan areas, this country holds many national parks, tourist attractions, and wildlife habitats. Consider these all american cities with a small town feel and other untapped markets.
Popular Lesser-Known Destinations
Summerville, SC is a small, southern town just outside of Charleston with a population of over 44,000 people. The city is full of down-home charm and host to the state's largest arts & craft celebration, known as the Flowertown Festival. One of the city's hidden gems is Cresswind At The Ponds. Summerville's 55+ community by Cresswind is beautifully designed with traditional architecture and custom homes. Numerous monthly events are scheduled for its residents as they go about enjoying their lives in a serene and tranquil environment. The entire community, with its eye-pleasing detail wherever you look, appears at if lifted from the pages of a storybook. The residents' active community clubhouse offers social events, activities, resort-styled amenities, and a fitness center. Summerville's +55 community by Cresswind is only minutes away from historic downtown Summerville and the beaches near Charleston.  
Delray Beach, FL is simply stunning to the eye. This village by the sea is just north of Boca Raton, facing the Atlantic Ocean. This affluent community hosts many events and festivals year-round, but the main attraction is Atlantic Avenue. Delray Beach's Atlantic Ave. is lined with small cafes, restaurants, and shops for your enjoyment. The best way to be part of the action is to stroll around. Atlantic Avenue is a shopper's paradise, with many high-end retailers and upscale restaurants, such as The Vintage Tap, Seacrest Gill, and Il Bacio. Atlantic Avenue's beautiful palm trees and ocean breeze are addicting in a sense. Entertainment, food, shopping, parking, and white sandy beaches are all here, the very definition of Florida. 
Panama City Beach, FL exemplifies fun in the sun. Sandy white beaches, amusement parks, restaurants, diverse people, and a thriving night life can all be found here. Located in the Florida Panhandle, Panama City Beach has become the nation's hottest spring break destination, but has many other nice qualities as well. Front Beach Road is the main strip. It gives you a view of the emerald-green waters of the Gulf. Tall, modern hotel resorts sit side-by-side with classically styled Art Deco buildings. Panama City Beach offers many events throughout the year, like Thunder Beach Motorcycle Rally, G.C. Triathlon, Seafood Festivals, and many sporting events. Many music concerts and comedy shows are also scheduled throughout the year. 
These three All-American cities are different, yet similar in their American spirit. Try taking a step off the beaten path to discover new and exciting areas. Sometimes you can't see the forest for the trees and you'll tend to miss what's right in front of you.