When it comes time to repair or replace your roof, you need to make sure that you not only choose the best roofing contractor for the job but that you also choose the best roofing material for the job. There was a time when all roofs were made from asphalt shingles, but today there are many different types of roofing materials available that are suited to particular applications and styles. Choosing the one that is best for you and your particular needs is as essential as choosing the right contractor to install it. So, what are your needs? Perhaps you are well aware of them, or maybe not. Either case shouldn't be a problem. Professional roofing services are always first oriented to interact with their customers to spot the roof's issues. This is the right way to offer tailored services and timely solutions.

Among the many different types of roofing materials, three types stand out as the most common. The three roofing material types that you are most likely to encounter when you get your roof examined by a contractor in preparation for repair or replacement are shingles, membranes, and metal roofing. All three of these options have their own unique properties, strengths and weaknesses – let's take a look at them now. First, however, it cannot be stated enough how important it is that the materials that are used for your new roof, or your roof repair are of the highest quality available and it's best learn about the importance of roof repair services before you embark on the task at hand. Your roof is not a thing that you want to skimp on. The quality of roofing of any structure has a massive impact on its value and safety, not to mention its curb appeal. Make sure that whoever you choose to work on your roof is using only the highest quality materials in addition to providing you with great service. A roofing failure caused by lower end materials being used is not only a poetically expensive issue, but it could be disastrous as well.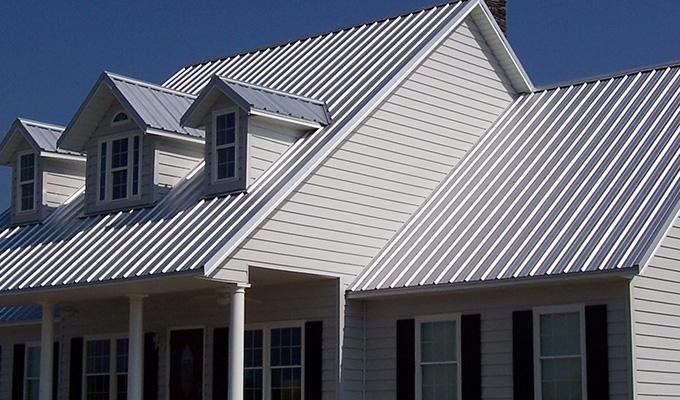 The oldest and most common type of roof covering, shingles are best for areas that have a slope of more than 10 degrees. The layering of shingles and the tar-like adhesive that sits between them form the best possible barrier to the elements that a sloped roof can get. Available in various colors and styles, shingles are a classic and traditional choice for most residential roof applications. Shingles have the lowest price point, but also face issues with wind damage or damage from heavy storms.
Membranes are most commonly used on structures that have a flat roof. Popular for commercial buildings and modern-style residential structures, membrane roofs are ideal for applications where you need to have effective drainage and do not want moisture build-up or heat retention. Membrane roofs are easy to care for and resilient and typically sit at a medium price point. 
Metal roofing is a classic choice. The oldest type of modern roofing material, it is a reliable option that provides decades of protection and beauty for all types of structures. This type of roof is not suited for flat roof applications but otherwise is ideal for any roofing application where you need an attractive look and superior protection. Able to withstand high wind, heavy rain, and extreme snow, metal roofing is often an ideal choice for high-end residential and commercial buildings.