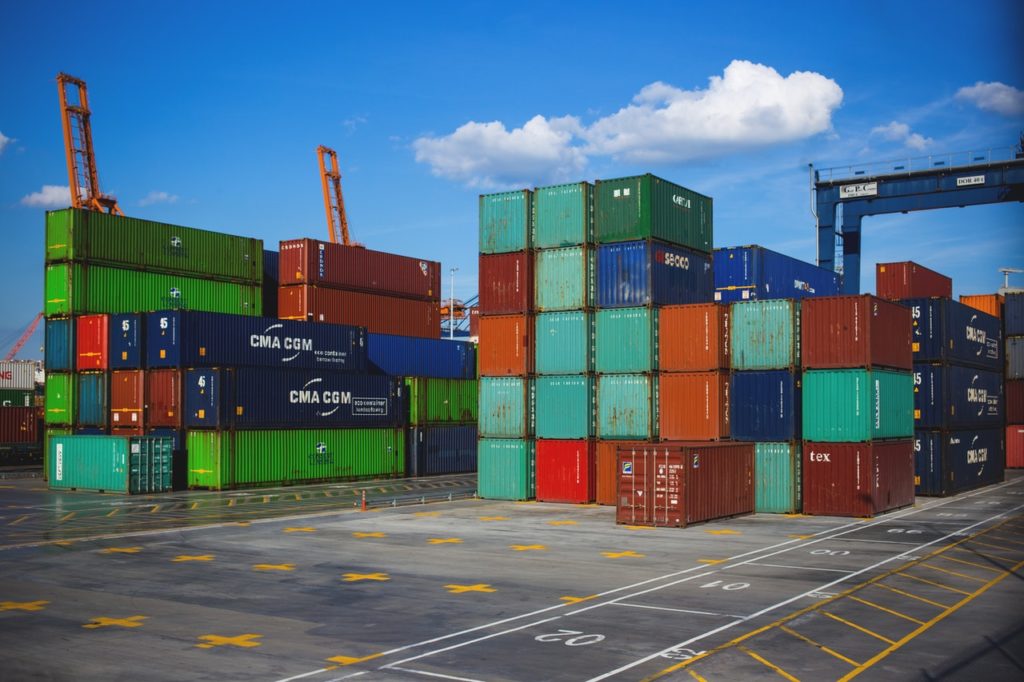 Intermodal shipping has been used for decades all around the globe. The preference for this mode of shipping has transcended the world of freight transportation to unimaginable heights.
Intermodal shipping entails the combination of two or more modes of transportation of goods, either through rail, waterway, aircraft or trucks. The use of track and waterways are the most prevalent due to the high record of tons shipped without reloading their cargo. This shows the trajectory of shipping couriers organizing facilitation of cargo from ocean liners to rail service.  
Intermodal shipping is faster and more effective and carries transportation to long distances. It is also cost-effective and beneficial to low valued goods. Most companies which engage in intermodal shipping save a lot as compared to road trucking.
However, recent studies indicate a decline in intermodal shipping over the years. This has raised concern prompting questions to the viability of the craft in years to come, or the possibility of it being a temporary hindrance.
Intermodal shipping has various service plans: 
Direct door intermodal service
This includes the use of a standard container, delivery and pickup of the shipment and direct transfers from the truck to railcar terminal.
Direct terminal intermodal service
This type of service includes a ramp to ramp service from the terminal to the trailer leading to direct shipment from the container.                                                                                                                                                                                         
Hindrances to intermodal shipping
Over the years, transport by road has been the most prevalent freight transportation across the world. However, towards the end of the 20th century, alternate modes of transportation have been embraced which seek to reduce road transportation by half. This number is set to keep dwindling as more technological advancements commence, which categorize rail and water transport.
This preference of transportation modes is influenced by various factors which include eco-friendliness, technological advancement and economic growth. Truck transportation is becoming less and less preferred due to the long turn over times and increase in traffic routes.
The need for a sustainable ecosystem through less pollution further cements the demand for eco-friendly solutions which preserve the environment. The traditional road transport, though still preferred by others, offers minimal productivity and congestion. The use of fuel also increases pollution and lead to a massive rise in carbon emissions. 
Advancements in intermodal transport
Recent modern technology is making it possible to embrace faster and less strenuous modes of transport.
According to the European Rail Freight Association, the recent Covid-19 pandemic has seen interruptions in shipping significantly affecting the shipping market. However, despite these setbacks, an influx in rail freight has risen exponentially to 30% more than its initial usage. 
This is majorly due to the available capacity as a result of no passenger services. This rise has therefore enabled the freight trains to take up more cargo due to their large size and punctuality. 
Rail transport has also proven efficient and cost-effective, with adequate capacity for the bulk orders that have since risen during the pandemic. The significant rate of online purchases has seen transportation become urgent and frequent, causing a backlog in transportation.  
Thus, rail freight has reduced this build-up by offering freight solutions and increasing their load intake, thus maximizing on their profits. The European Rail Freight Association is engaging in discussions to maintain the capacity situation even post Covid. This is by ensuring the presence of government regulations in rail freight which will ensure continuity of its short and long term objectives, thus ensuring the output maintains the same standard as it is currently.
Key highlights in the intermodal shipping trends
According to market research surveys conducted for the period 2020 to 2024, the market is set to experience some noteworthy changes as follows:
The market is bound to have increased use of electronic logging devices which will assist in tracking and oversight, thus increasing demand.
Due to new governmental guidelines, an increase in free trade agreements is expected to facilitate easy mobility between regions.
Ease in supply chain management
With improved and flexible options in supply chains, intermodal shipping is set to efficiently move goods from the source to the client, using more secure and predictable cargo flows. 
In intermodal shipping, understanding where specific trends will impact and whether they will be part of actual trade practices will significantly help in predicting the trade market. Compliance and visibility are also set to advance with innovative and economic growth, and population influx impacting change in routes and destinations. The global market's constant evolution will facilitate significant changes to industry players. 
Intermodal shipping has not only proven to be not only reliable but also efficient in several situations. However, before diving into the idea, it is essential to conduct some background research to familiarize yourself with the pros and cons and obtain a satisfactory deal that suits one's desire.