Gin is the drink of the moment, and it has dominated the UK bar scene in recent years.   Often paired with fruits, vegetables and spices to complement its flavour, gin has become the go-to tipple for spirit lovers everywhere.
An astounding 66 million bottles of the juniper-based drink were sold in the UK last year. 
And the total number of gin distilleries in the UK has now reached 315, more than double the number there was six years ago.
So what has caused the revival of this old-school tipple?  And with energy costs a major concern for most businesses, how can budding entrepreneurs capitalise on this lucrative but energy-intensive process – especially in off-grid locations? The energy experts at Flogas offer some industry insights for aspiring gin distillers.
No longer 'mother's ruin'
Gin was once the drink of choice for older women, so what has changed in the market to lead to such an explosion in popularity?  For this we must travel back to the early noughties and the rise of 'cocktail culture'. As bartenders began experimenting with different flavours and recipes, gin – a spirit known for its versatility – took centre stage.
With such a wide selection available, consumers are becoming very pernickety over gin. The focus on the process and the quality of ingredients became more important than ever. When combined, these factors created the perfect storm for the advent of the 'ginaissance'.
There have been other influences in the GnT surge. Up until 2008, the Gin Act (which outlawed small scale-gin distilleries in London) was still in operation. After a lengthy legal battle with HMRC, the law was repealed. This paved the way for craft distilleries to begin trading their own unique brands of artisan gin.
That's the spirit
Exports of gin are only increasing, as distilleries face far less difficulties in their start-up years, pushing the export rate up to 32%. But despite the drink's success, launching a successful gin brand is still no easy feat – especially given that competition is growing year on year and worries about finding a safe and sufficient energy supply can make it difficult for businesses to get off the ground.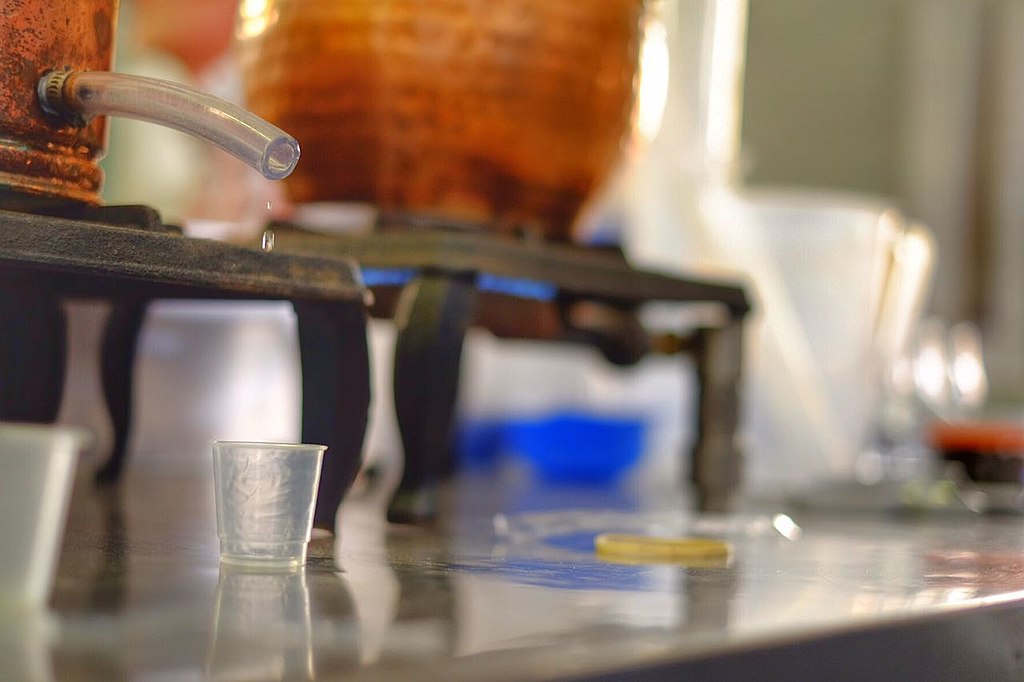 Growth in the market can be a challenge, so here's how to make your business stand out from the brewing crowd:
Marketing to enthusiasts
Industry research is a fundamental aspect for new distilleries, and existing establishments must also keep up to date with emerging trends. In such a rapidly growing industry, it's vital you keep up to date with market developments. Not only will this give you an insightful ongoing business advantage, but it can also help you recognise niche or growth opportunities in advance – giving you the edge on the competition. 
Master your recipe

 
Deciding what you will produce first is a must, as phenomena's such as colour changing gins and glittery gins contend with the classic London dry gins. Generally speaking, craft gin distilleries tend to use a 'distilled' or 'one shot' method. This is typically more hands-on, as it requires the manual adding of botanical ingredients over time.
Larger distilleries can have an upper hand sometimes, as small-scale companies are often challenged by time consumption and needing specific 'stills' to enhance quality. But, as more time and attention has gone into the final product, it's likely to have a superior flavour. 
Finding the right space
Size matters when it comes to looking for a premises for your distillery, as many underestimate the space required for storage and equipment. Renting the right premises in convenient locations can be costly. As a result, emerging distilleries tend to look for more remote spaces, with better availability and cheaper rent. Off-grid locations are popular – so distillers often need to find reliable, alternative energy resources to ensure that batch production is as efficient as possible. A good option is LPG (liquefied petroleum gas), which reputable industry experts Flogas can supply in the form of a gas cylinder, which is great for off-grid distilleries.
Eco-brewing
Off-grid distilleries can enjoy an eco-friendlier brewing process by opting to fuel the process with LPG rather than oil. Not only is LPG a cleaner, economical and more efficient fuel, but it also has the lowest CO2 emissions of any fossil fuel – lowering your distillery's carbon footprint. 
LPG is available in cylinder form (for small-scale use) or via bulk LPG gas tanks, ideal for energy-intensive off-grid businesses.