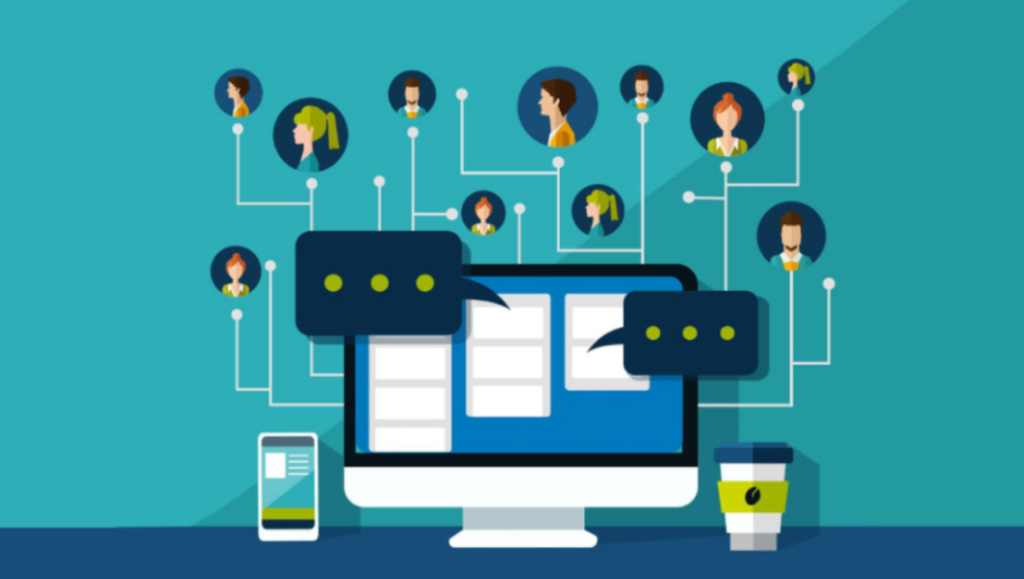 Today more and more agencies are making a shift and accepting flexible work arrangements. It helps attract the best talent and makes it simpler for the team members to complete their tasks more creatively, regardless of their location. However, the entire set-up of remote working can get a bit problematic for the clients and the agencies, if they do not employ the use of the right tools.
Given the availability of a myriad of tools for streamlining communication, managing products, and having the teams work together, it can get a bit overwhelming to find one that works best for you. Here, we have put together a list of some of the best tools, which make collaborating and managing for/with a remote worker more comfortable.
Useful apps for remote workers
Apps to stay connected
Aisha, a remote employee of TFTH, says that her biggest challenge in remote working is staying connected with the team, the clients, and the stakeholders involved in the product. Well, that's the thing most remote workers face. So, some tools to escape this issue are:
Yammer
Yammer is the Facebook for Business. So, it is an instant messaging application that helps you send messages to a massive group of people. Using this application, you can quickly post team updates. It is not the best thing to use between individuals. So, use it if you are into one-to-many communications. The application is available for both iOS and Android users.
Slack
Slack is like the new kid on the block, which everyone likes. It has a devout following. Natasha, a remote worker with TopAssignmentExperts, says that she loves using the Slack application as it has several integrations, which streamline communication and project management. You can also use Slack for brainstorming, sharing files, collaborating, and offering your team members unobstructed views of the things happening around. It is available for both iOS and Android users.
Google Hangouts
Who doesn't love the Google Hangouts? Angelina, says she, and her team at TrumpLearning, always use the Google Hangouts for everything from group chats, to large meetings, or individual conversations. The application is available for both iOS and Android users.
Applications to help you work together
Collaborating is a principle rule for remote workers. However, it isn't easy. We have some tools that can make it a tad bit easier.
Trello
If you work with a company, which has a horrible paper-based system, you have to start using Tello. It is a perfect tool for top-line project management. You can create a to-do list with this application. It will primarily help you visualize your assigned tasks and projects. With Trello, you can customize the cards, as the stage you are in, in the project. For instance, sort the cards by the status of completion – In progress, About to start, Done. The team members can look at which stage you are, and that would prevent the need for lengthy and confusing emails. It is available for both iOS and Android users.
Thoughtflow
For people who enjoy working visually, Thoughtflow is an excellent tool for you. It will help you work visually, and let you create mood boards. You can add project notes. All of this will prevent any miscommunication about your approach and style of handling a client project. It is available only for iOS users.
Tools for project management
WorkflowMax
It is an integrated software for project management, which offers complete visibility of the job from start to end. The good thing about the application is that all the information you put on the app automatically syncs with the desktop app. So, all your team members can see real-time updates. It is available only for iOS users.
Google Drive
Jennifer says at EduWorldUSA, she and her team use Google Drive to upload files, share files, collaborate on documents, and mark the critical files or folders for easy access. It is available for both Android and iOS users.
Tools to get inspired
If you have a long commute and require some mental stimulation, or if your team resides in a completely different part of the world, these applications are for you:
Feedly
It is an RSS reader, which is very easy to use. You can subscribe to your favorite websites, publications, and blogs on it. It can help declutter your inbox. Hence, only the relevant emails will take your attention away. It is available for both Android and iOS users.
Audible
Need an application for a perfect playlist? Well, use Audible. In it, you can download some of the best marketing or business books that'll help you be aware of the best practices and trends in business. It is available for both Android and iOS users.
How many of these nine apps are you using? Let us know in the comments below!