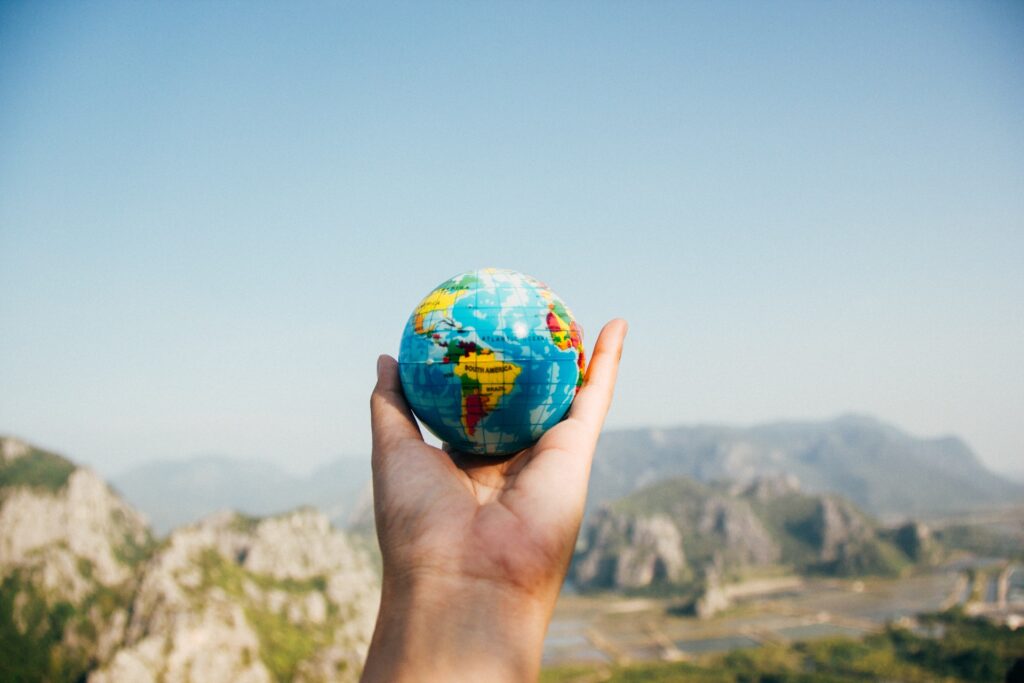 Hitting the roads with your travel trailer for a vacation in Ontario can be very thrilling and adventurous. After all, the place is filled with some serene locations that can leave you amazed. 
While a travel trailer allows you to spend the holiday at a place of your choice comfortably, you also don't have to hassle looking for a motel nearby. However, it may be a real headache if your travel trailer breaks down during vacation or meets an accident on the roads.
A travel trailer insurance policy can ease your anxiety in such situations and provide you with financial coverage against the loss you face. In this article, the insurance experts from Surex will list some handy tips that can help you find the best travel trailer insurance in Ontario.
What is Travel Trailer Insurance Canada?
A travel trailer insurance policy is very much similar to standard comprehensive car insurance. The only difference is that it exclusively provides coverage for a camper or non-motorized trailer that you can tow with your vehicle. It is also popularly known as RV (Recreational Vehicle) insurance. 
A travel trailer insurance policy can protect you if your travel trailer gets stolen or damaged due to one of the reasons listed under the insurance policy. All in all, this policy is the perfect blend of home and auto insurance that is highly tailored to protect your RV. It is pertinent to mention that auto or home insurance policies don't cover recreational vehicles.
What Does it Cover? 
The provisions of travel trailer insurance policies may differ with each insurance company, but it more or less provides coverage for the following:
The accessories and portable structure of your travel trailer

Most travel trailer insurance policies provide coverage for contents inside the RV. However, the reimbursement is usually limited to 15% of RV's insurance value.

If you cannot stay in an RV due to insured damage, the insurer will bear your travel and living expenditures.
Apart from the above, a typical travel trailer insurance policy also covers loss of use, personal liability, fire department charges, etc.
You can even purchase coverage for roadside assistance, alternative transportation, pet injuries, and many other vacation-influencing situations that you do not want to occur.
Is Trailer Insurance Compulsory?
Some provinces require you to take travel trailer insurance mandatorily. However, you need to look up the driving rules in your province. In any case, you would mandatorily require third-party liability insurance.  
However, since the trailer entails a comprehensive investment, you should opt for insurance to be on the safe side.
Tips For Finding The Best Travel Trailer Insurance Policy
Travel Trailer Insurance Average Cost Ontario
Have you ever wondered, "how much is insurance on a travel trailer?". Generally, Ontario drivers find it rather affordable. Some models cost less than $20 a month to insure. However, some high-end models are grotesquely expensive, exceeding $1,000 per month. 
Take Your Time and Evaluate Your Options
Purchasing travel trailer insurance can be an overwhelming task if you don't know much about insurance policies and how they work. Therefore, many people rush into making a decision and end up purchasing the wrong insurance policy. 
Thoroughly go through the available options and pick the one that provides you with the best value in terms of coverage and premium.
Check The Total Loss Replacement Vs. Actual Cash Value
While purchasing an insurance policy for a travel trailer, make sure that you compare the total loss replacement and actual cash value of your trailer. It is recommended that you opt for a total loss replacement policy if you qualify for it. 
With a total replacement policy by your side, the company will replace your old trailer with a new one if it is a total loss due to one of the reasons mentioned in the policy document. 
Check The Usage of Your Trailer
Your insurance premium will depend upon how frequently you use your trailer. If you sleep in your trailer for less than 30 nights a year, your travel trailer insurance premium will be meager. If the period lies between 30 and 150 days, the premium will be mid-range. 
However, if you stay in the trailer for more than 150 nights, you will be considered a full-timer and require full-time coverage travel trailer insurance that will cover your needs accordingly.
Maintain a Good Record
Maintain a good record of your trailer's condition by capturing photographs regularly and keeping the receipts of upgrades and repairs safe. Since you will have all the data, pictures, and records in one place, it will be easier for you to lodge the claim in case of total loss or theft.
Check the Offered Coverage
First, determine what your expectations with a travel trailer insurance policy are. List down what you want it to cover, and then evaluate insurance policies offered by different companies to find out which one provides or comes closer to the coverage you are looking for. 
Furthermore, it is always beneficial to consider purchasing an insurance policy that provides liability coverage since it pays for another person's vehicle damages along with medical bills if the accident took place due to your actions. 
Don't Focus on The Price Alone
Although it is wise to ensure that you do not overpay for the travel trailer insurance policy you purchase, it is even wiser to ensure that you get the coverage you need from your insurer. Look beyond the price and thoroughly evaluate every single feature and provision of the policy along with its price so that you can file a righteous claim for damages in case of an emergency.
Customer Service is Imperative
Before purchasing a policy, ensure that the company has a good record of providing excellent customer services and an excellent claim settlement history. It will allow you to go through the claims process seamlessly in case your trailer meets an accident.
What Have You Learned About Travel Trailer Insurance Ontario?
Travel trailer insurance offers numerous benefits, and you will be pleased to have it if you ever experience an emergency while taking a roadtrip in Ontario. They are customizable and will protect you from many risks if something goes wrong. 
Moreover, with the tips above, you can purchase the right travel insurance policy to protect your trailer. It is always recommended to speak to an insurance expert who can help you pick the right policy according to your needs.