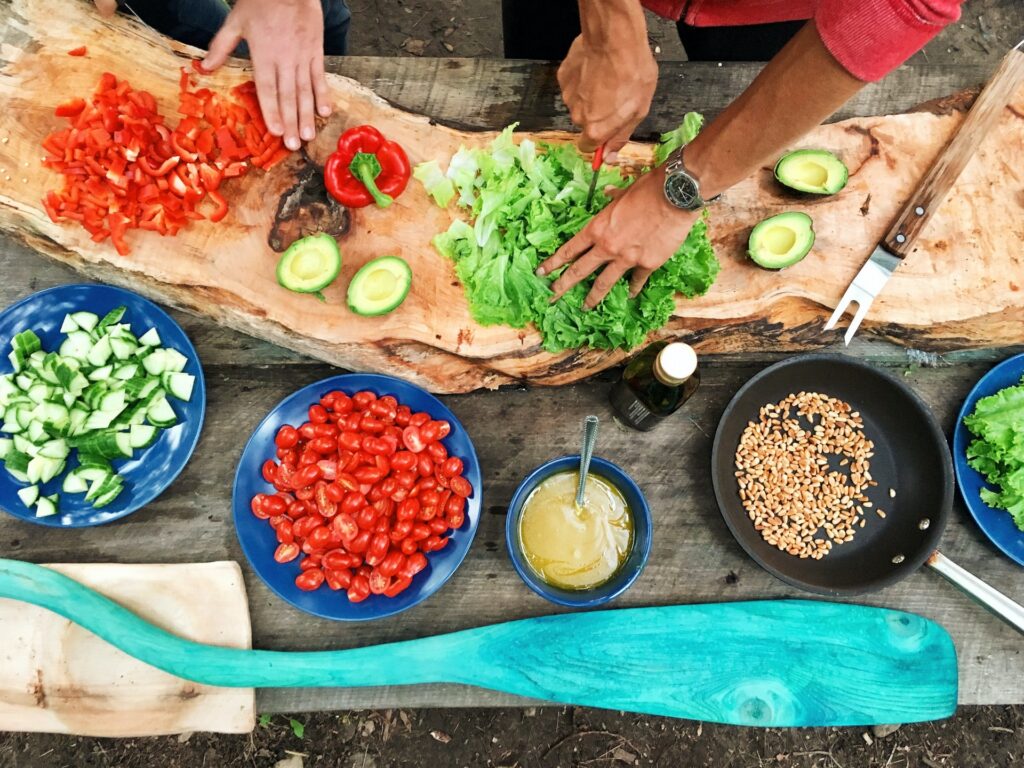 Being a mom has its perks, but they have tough days, too, especially when it comes to kitchen duties. Ask every mom out there, and you'd get the same answer: preparing meals can be tiring. It's not that they're complaining, but you bet they secretly wish for a way in which they can prepare hearty meals for their family in an efficient but easy way.
This is where instant pots come into the picture. This kitchen appliance follows the concept of pressure cooking, wherein it highly pressurizes heat and steam to cook food in an instant. It has taken the kitchen world by storm and has lived up to its hype even until today.
With instant pots, you can be an instant cooking mama expert. Here are the most reliable advantages of using electric pressure cookers when preparing home-cooked meals. 
1. Instant pots can cook a variety of dishes
One reason why the instant pot became an instant hit to most moms or any kitchen person, in particular, is because they can use it to prepare many kinds of dishes like beef stews, baked potatoes, bread, and the all-time favorite pot roast. When it comes to chicken dishes, you can roast it whole or cut the parts to make any kind of dish. 
For one, cooking chicken breast in an instant pot can be relatively easy, and there are numerous ways in which you can quickly prepare the dish. Mind you, the result is always juicy and flavorful to the taste.
2. Using them saves your time, and most of all, energy
It is no secret that this electric pressure cooker has greatly reduced the time it usually takes a dish to be cooked. This is why it is the perfect appliance to rely on for busybodies because it saves their preparation and cooking time in the kitchen. With instant pots, cooking doesn't have to be a hassle and a hindrance for a busy day ahead.
Furthermore, it saves your energy. Not just physical energy but also the overall cost of an electric appliance in an electric bill. This is how instant pots are energy-efficient. 
3. Preserve vitamins and nutrients from food
Many anti-fans claim that using instant pots reduces the amount of vitamins and nutrients you can get in the food you cooked, but this is not entirely true. Many scientific studies have now been conducted to debunk these theories.
In fact, the study published in the Journal of Food Science on how various cooking methods influence the retention of health-promoting compounds in Broccoli has observed that 90% of Vitamin C has been maintained, and there is no significant reduction of sulforaphane when cooked in a pressure cooking method.
4. It is an all-in-one device
Instant pots can be very versatile. You already know that you can use them for cooking any kind of soups, roasting, baking, and making large hunks of meat soft and tender. But did you know that they can be your rice cooker, slow cooker, and boiler, too? If you want, you can even make homemade yogurt for your healthy diet. 
Aside from these, it can also sauté and steam your favorite veggies and poultry. Obviously, there are a lot of recipes you can try using instant pots. You can check these recipes on Foodal.com.
5. Cooks in an instant but does not compromise the taste
Another thing that concerns those skeptical about buying this appliance is that they might think that fast cooking equates to compromised quality and taste. Yet again, many customers who have used this device have given positive feedback, and this tells you that instant pots can preserve the taste despite the quick cooking time.
Because of its airtight form and structure, the food's natural flavours can be developed faster, and you can be assured that its taste will not be diminished. 
6. Instant pots are relatively safe and healthy
By far, no studies have claimed that food cooked in an instant pot can cause diseases or make an existing one worse. Most dieticians also agree that instant pot meals can be healthy as long as the food you cook is good for your health from the beginning, too. 
7. Makes life easier
As with any modern technology, this kitchen device is designed to add a little fun and make life (in the kitchen) easier to handle. It is perfect for achieving that softness and lusciousness that traditionally takes you hours and sometimes, even half a day to get there!
Being a multi-purpose appliance, there is no doubt that having this as your cooking partner can truly be a game-changer.
8. They are easy and simple to use 
Instant pots may have many buttons, but these buttons aren't as complicated as they look. Plus, the reading manual makes them relatively easy to understand, which likewise makes it simple to use. Part of the charm that goes with instant pots is that you can put it in manual mode.
Once you get used to its parts and functions, you can cook almost any recipe you want to try out there.
Takeaway
The abovementioned perks are just some of the many benefits of having instant pots in your home. As you can see, these advantages outweigh the few drawbacks associated with this electric pressure cooker. As long as you get accustomed to using and pressing the buttons, you can become a kitchen expert in no time.