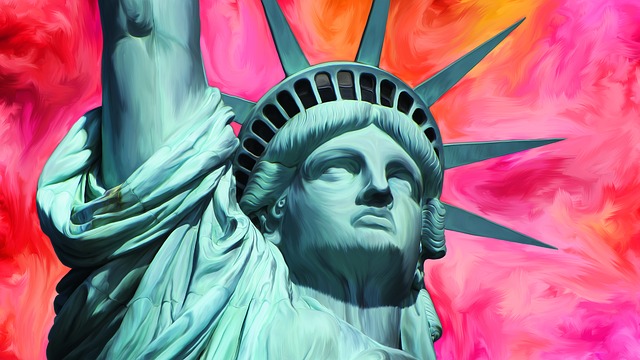 New York City is considered by many to be the greatest city in the world. People from all over the world make it a travel destination, visiting for a few days and taking in the sights. There is so much to see and do in New York City though, that one cannot possibly do it in a weekend. If you have an extended stay coming up in NYC, then you're in luck, as you'll have plenty of time to take in some of the great attractions in the world, and try some truly unique experiences. Below are just a few suggestions for things you can do in NYC during your prolonged stay.
Visit Museums
NYC is home to some of the greatest museums in the world. While a lot of people try to fit in the Natural History Museum, or the Metropolitan Museum of Art, there are many others, each one worthy of your time. After you hit the big ones, spend some time at the lesser known museums and see what they have to offer. For a complete list of all the museums in NYC, you can visit this link. Unless you're staying in New York City for a few months, you probably won't be able to see them all, but you can at least make a dent in the list.
Catch Some Shows
One shouldn't visit New York without taking in a Broadway show before they go. The best shows in the world are put on Broadway, and you won't want to miss your opportunity. Since you'll be staying in NYC for an extended period of time, try to take in a few. You can see some of the old classics like "Cats", catch the cultural phenomenon "Hamilton", or go see "Oh, Hello" if you are in the mood for a laugh. With so many options – and all of them good – you can't go wrong no matter which show you choose.
Take Flying Lessons
Why not use your time in NYC to learn something new? If you have a couple of weeks to kill, flying lessons are a great way to pass the time. Since you need to log a certain amount of hours before you can become licensed, this will really only work if you are in NYC for a long while – but if you are, this could be the perfect time killer. You can find a flight school on Long Island, and from them you'll learn all about flying a plane. In between lessons you can learn about the parts of a plane through websites such as A.E.R.O, take helicopter rides around the city to get used to the heights, and watch planes take off from JFK or LaGuardia Airports. Then you can really impress your instructor with how much you've learned.
See The Statue of Liberty
If you're feeling patriotic, head on over to Liberty Island and see Lady Liberty. Considered one of the greatest works of art in the world, this statue has been a symbol of freedom for immigrants for many decades. Take the day, browse through the history of Ellis Island, then take a trip up to the top of the statue for an amazing view. You'll also get to cruise the Hudson River for some great views of the city. When you have a day to spare in NYC, spend it at the Statue of Liberty.
Visit Historical Landmarks
Lastly, no trip to NYC would be complete without taking in all of the history that the city has to offer. As one of the first cities to be established in America, and as a key battle ground in the Revolutionary War, much has happened in NYC since its inception. Famous historical moments have been occurring in this city since it began, and many of the locations are still intact. For more information on the historical sites you can see in New York, this link will help you out.
Use Your Time Wisely
Plenty of people who visit NYC wish that they could stay longer. As someone with an extended stay, you should take full advantage of what the city has to offer. There is plenty to see and do, and with your long stay in New York, you should be able to see a decent amount of it. So pack up a bag for the day, head on out, and see all that NYC has to offer.