An outdoor wedding can be one of the most beautiful ways to get hitched, that is providing that the weather is fair to you of course. Many people opt for this type of wedding or at least an outdoor party to celebrate tying the knot, very often an outdoor wedding can also prove to be less expensive that having one in a hotel or venue as you may only need to pay a small charge for rental of land, the current prices that venues charge can be eye-watering. In order to have your perfect day outdoors there are several things that you will need to consider and here are some tips to help you assess what you need to do in preparation.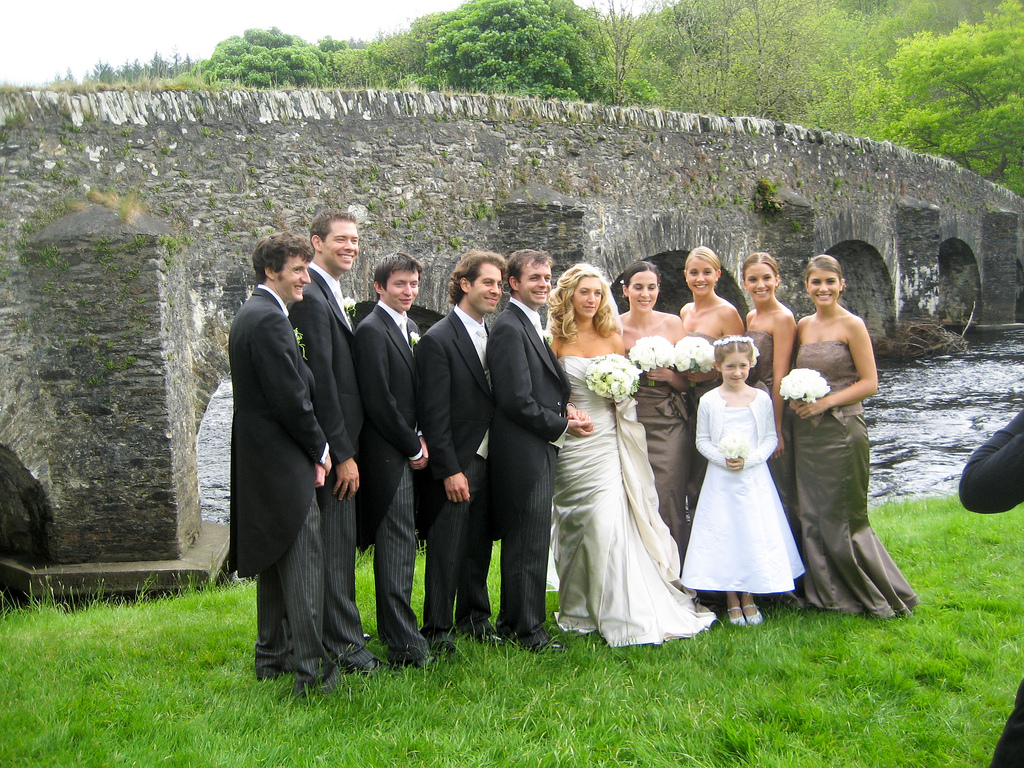 Marquee
First and foremost you are going to need a venue for the party, even if you are blessed with some sunshine during the day, the party will doubtless go on into the night and you'll need somewhere for that first dance. Marquee and temporary flooring rental really isn't as expensive as many might think, it isn't cheap of course but if you search around online you can get some great prices. The same goes for seating, a friend of mine recently held an outdoor wedding and used a company called Race who rented out stackable chairs, these were perfect for when the floor was cleared for dancing.
Bar
Weddings are a thirsty affair and the bar is one of the most important things that you're going to have to consider. If you are working on a budget then a trip to a cash and carry could be just what you need, buy the stuff yourself and simply pay some staff to serve it for you. If you have a little more cash to splash out then there are several catering companies out there who offer bar staff and a fully stocked outdoor bar for your guests, you can even choose a limited selection of wines, spirits and beers for you guests to keep things a little more simple.
Food
Again much of this comes down to budget, if you are working on a budget then it may be time to start asking some friends for favours. Some of the nicest food I've had at weddings was self catered, it doesn't always have to be fancy food with all the trimmings. If however you are happy to splash out then search locally for catering companies, you can sit down with them and discuss the amount of courses and the type of food that you are looking for. One thing to bear in ind if you are going to use outside caterers is that you will naturally be paying for staff, having looked around at prices however, I still believe this to be a cheaper option than what you would pay in a hotel or a licensed venue.