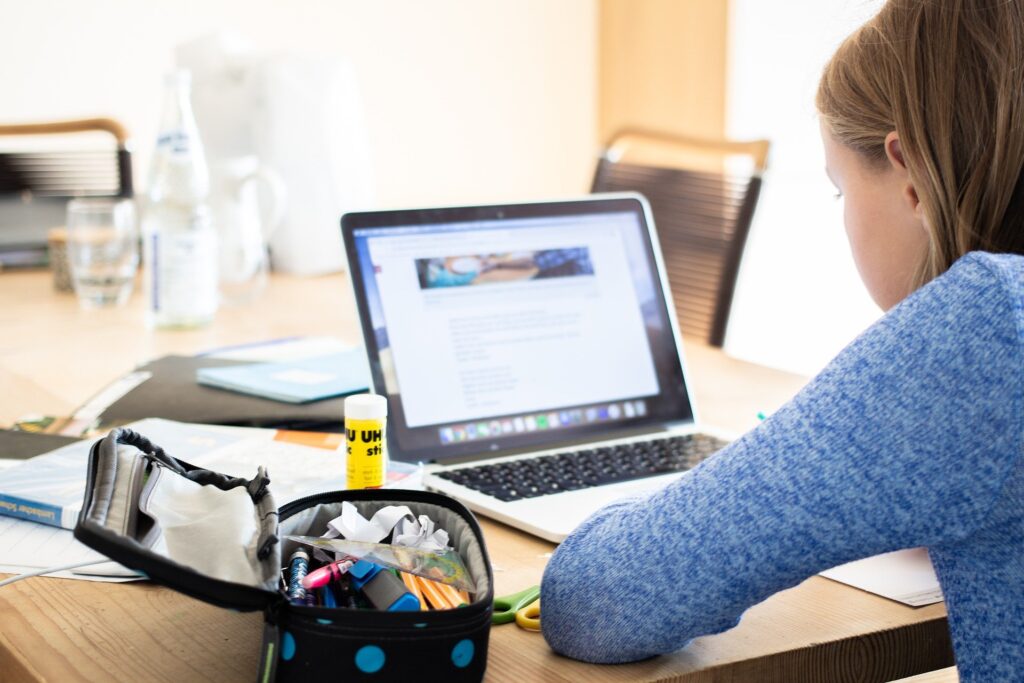 An Olympiad is a competition that is conducted in various disciplines in order to examine a student's abilities outside of the normal classroom. It is a method of evaluating their abilities and their ability to apply their knowledge to a series of more difficult sets of questions. Olympiads are unquestionably a step up from annual school examinations, with a new exam format and more difficult questions. The Olympiads are primarily held as an annual school-level competition called the National Olympiads and these competitive exams help the students gain a whole new perspective of the subject of their interests. The purpose of the exam is to screen pupils in grades 1 through 12 using an extensive series of questions focused on the course material of their particular class. A spot in the Olympiad rankings allows pupils to discover their hidden talents. Olympiad problems are much more complex and difficult, requiring students to have a thorough understanding of the subject. This, in turn, enhances their regular class scores.
The following ten suggestions can assist you in playing better in the Olympiad exams right in class 7th and secure a spot in the top students in the country:
Examine the course outline
It really is necessary to look over the course for all the exams and now that you'll be taking the Olympiad then it becomes all the more important to look into the syllabus as the syllabus for the Olympiad is a bit more comprehensive and levelled up than the normal school syllabus though it is based upon the same concepts that are there in the school syllabus for the particular class in this case for class 7th. You can get the syllabus for each Olympiad exam on the official website. Before you begin studying for the exam, go over the syllabus to learn about the specific topics you'll need to master because then you can plan your study strategy properly.
Make a study plan and be particular with it
Individuals who would be studying for any Olympiad should follow a thorough exam preparation schedule by developing a comprehensive approach for each discipline which allows you to study each subject in detail and helps you not only learn the concepts but also learn about their applications in the real world. A good study routine will allow you to dedicate sufficient time to every subject and area so that each and every topic is covered and all your concepts are well taken care of and you are able to finish all your topics that are included in your syllabus. You must also be very regular and consistent in following your daily routine; you will soon realize that it will help you to organize your study in a very practical manner, allowing you to attain your goal more quickly and successfully.
Look for good teachers who can help you with difficulties
Students may have a number of difficulties and doubts grasping a certain section or topic and at times such as these, they must always seek the expert's advice who knows about the subject in and out. If you find yourself in this scenario, don't be afraid to seek assistance from a professor, teacher, or instructor. They will rapidly and efficiently explain the subject to them. Students can also take the assistance of relatives or friends or they can find some online guide who can assist them with their preparations.
Sample Papers for Practice 
Experts always recommend solving sample papers because they are designed to offer you a good understanding of the exam and the difficulty of questions, question types, and time limits. Students might improve their ranking by familiarizing themselves with the sample questions. Check out IEO English Olympiad Previous Year Question Paper Class 7 2013  here.
Make notes of important topics
It is very necessary that you must note down things that are important for a particular topic and make that into proper notes which you can use for your revision.
It is a fact that the students have difficulties in certain concepts and it is very important that you recognize your weaknesses and work on them so that you can establish proper relations between concepts.
It is usually seen that in books and study materials there are certain lines or parts which are difficult or they require constant revisiting, they may be important from the exam point of view so it is advised that the students may use highlighters of different colours to make the concerned text stand out and get the needed attention.
When you are preparing for exams like the Olympiad you need to evaluate yourself from time to time using mock tests and various test series that are offered on various online sources and also at offline sources. This will help you figure out sections in your syllabus that require special attention. It will also help you rectify your mistakes and you will figure out ways to fix your weak points and will be able to enhance your rank in the Olympiad.
It is usually observed that as soon as an important exam comes up where the student wishes to perform well and wants to achieve success then they generally fear about the future and tend to get panicked over the result of the exam. They tend to commit mistakes in exams due to fear and this decreases their score, so it is required that the student stays confident and avoids mistakes. 
It is advised by experts to take care of your sleep when you are preparing for your exams. It is seen that students tend to sleep for fewer hours which causes them to lose focus and they also tend to lose their concentration. You must ensure that you must sleep for the recommended hours and give your body the required time to get back the energy required to function.
These were some tips you can utilize to make your preparation for the Olympiad better and score a good rank which helps you identify and pursue your interests better.