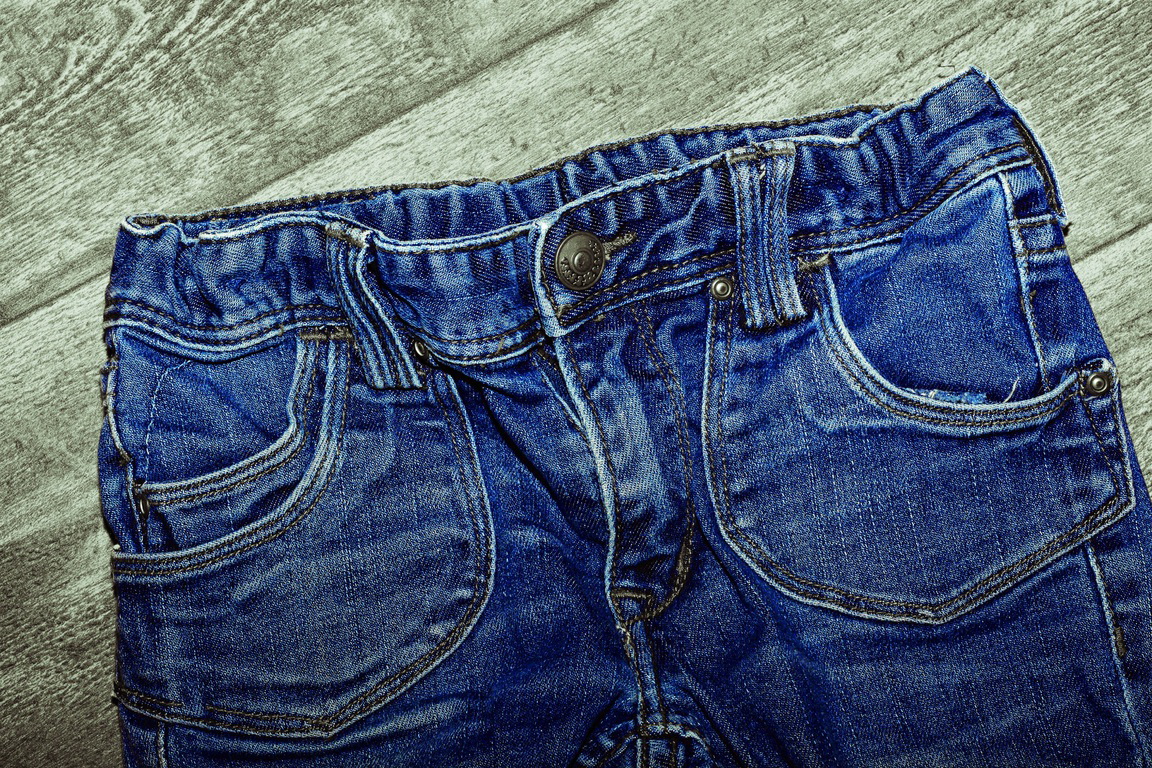 Over time, we have seen dress codes in the office become more informal. But, it's still importance to look smart and dress appropriately when going to work. This is why wearing denim for your nine-to-five can be tricky. So, how should it be done? Trilogy Stores, premium denim retailers of women's high waisted jeans, provide us with some insight:
Rocking jeans
Not feeling 100% confident in wearing denim for work? Play it safe with black denim. Worn with a patterned shirt tucked in, black high-waisted jeans can create a more fitted look than black work pants. The high-waist element of the jean can elongate your legs — perfect when matched with your favourite pair of heeled courts. Buy a pair of black jeans with a playful hem to add an edge to your outfit that's still smart.
You've probably noticed that culottes are hot this season! And, there's no reason why you can't bring the trend to the desk. Black or indigo jean culottes paired with a smart blouse, oversized jacket, and peep-toe flats is one outfit that would look summery yet work-appropriate. Tuck your blouse in to neaten up your outfit and add heels when heading out for after-office drinks.
A tapered and cropped leg is also suitable for work and pairs well with loafers. If you feel like adding a pop of colour to your look, but don't want to go too loud, opt for a pastel palette. Lilac or sky-blue denim can complement a smart shirt well — ideal for keeping it bright and cool.
Blue denim can be smartened up as well. With a sleeveless white shirt tucked in and a checked blazer, you can create a fashionable ensemble that's anything but boring. Slip on your point-toe pumps and begin your commute.
You don't need to keep your white jeans hidden away until holiday either. They can be styled so that they're suitable for work. Worn with a dark or pastel shirt, white denim can be work-appropriate — choose a pair with a slim-leg to create a smart, summer look.
Wearing a denim skirt to work
One classic look by women in the office is a pencil skirt and shirt. It's one way to feel feminine without revealing too much and can look uber stylish as part of a power suit. Why not trade in your black midi garment for a denim skirt?
One look that's on-trend this season is dark-wash denim. Avoid distressed denim and light-washes as these can appear more beachwear than workwear, and steer clear of any pieces that sit far above the knee. Instead, a pencil-style skirt in navy or black denim worn with a ruffle shirt is a go-to outfit. Pair with a fitted jacket to replicate the power-suit, or with a floaty blazer for a less formal look. For added embellishments, choose one with subtle press studs down the centre and leave the bottom stud undone to create a leg split. Alternatively, an A-line denim skirt can be a smart look, paired with a long-sleeved crew-neck and heeled ankle boots.
Try out different colours in your outfits too. Similar to when wearing denim jeans, pastel coloured fitted skirts are a fun go-to for the warmer months — tuck in a chiffon blouse and wear with heeled sandals or pointed ankle boots. Or, if you're feeling more daring, opt for a bold red or green denim skirt and wear with a classic black V-neck to tone it down. Co-ordinate your outfit with a complementing coloured cross-over or tote bag.
There are many ways to dress denim appropriately for work! Make sure that this dress-code is accepted in your office before you start wearing jeans to work, and if it is, there's no need to hold back! From stylish indigo culottes to studded pencil skirts, bringing denim to the office can keep you fashionable and well-dressed. Don't forget to accessorise appropriately too, cross-body bags are a good way to inject some colour into your outfit and a tailored blazer is a perfect staple piece to formalise your wardrobe.