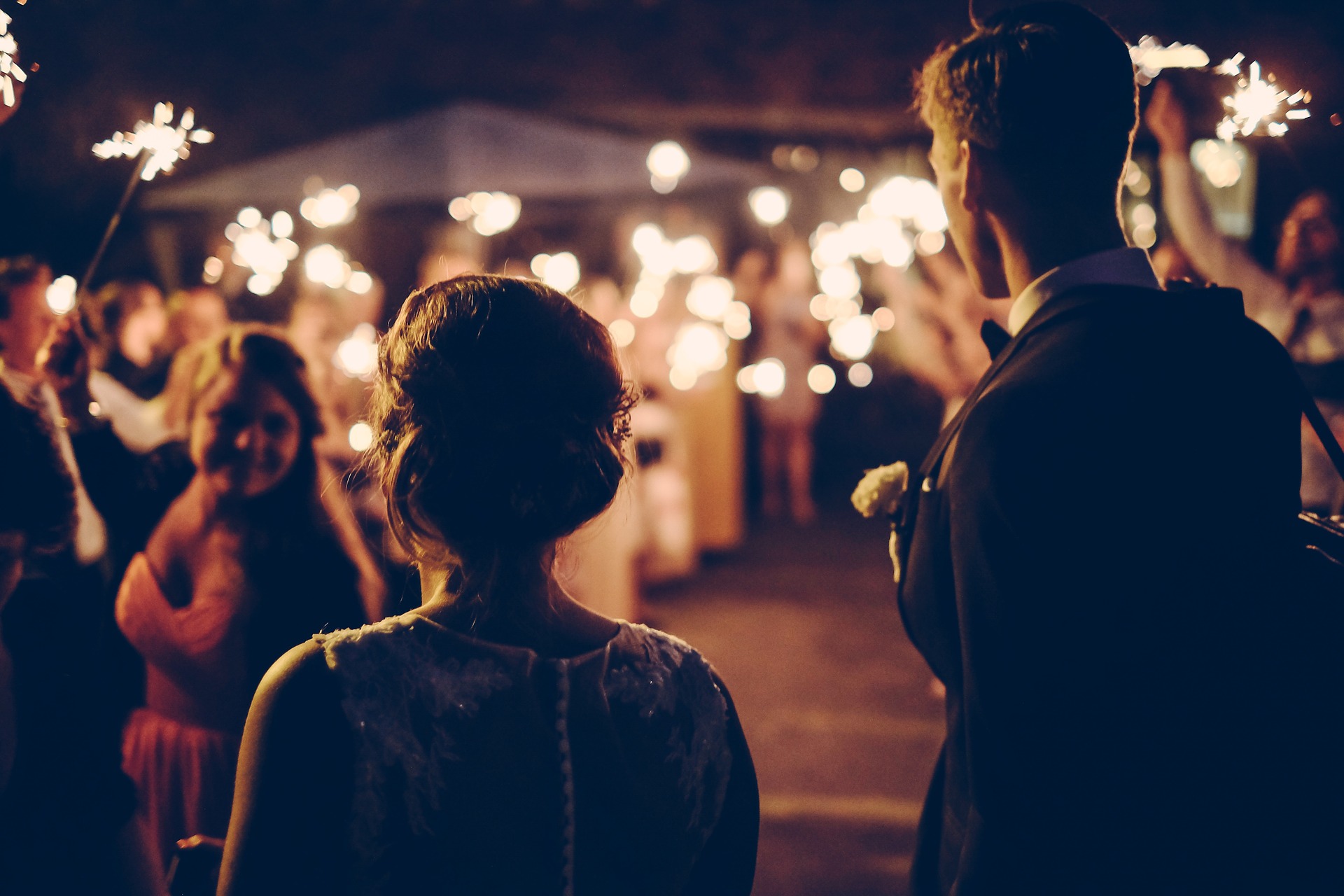 If you're just starting to plan your big, special day, start by writing a list of important roles and nominate beloved friends and family members to fill them. Some roles aren't crucial and can be missed, but there are some wedding roles which must always be included…and you'll soon see why.
Read on to learn about the wedding roles which should never be missed!
Flower girls
The role of the flower girl is to walk down the aisle before the maid of honour, scattering petals, blowing bubbles or even handing out flowers to the guests. Flower girls are crucial because they add a sense of lightness and innocence to your wedding, making the guests smile and giggle. It's lovely to see a wide range of ages in your wedding procession, from tiny flower girls to a mature father-of-the bride. What's more, the flower girls warm the guests up and set the atmosphere before you walk out in your stunning gown.
Flower girl dresses are fun to design and choose, (especially toddler flower girl dresses…so cute!) and they can either match the bridal gown or be completely unique. Nominate a couple of special little girls in your life (or have as many as you wish) and ask them to be a part of your wedding. It's an experience they'll never forget.
Maid of honour
The maid of honour is a very important role in any wedding. She is there to plan the bachelorette party, help the bride with wedding preparations, and keep the bridesmaids organized on the big day. The maid of honour is the rock for the nervous bride to lean on, helping to calm her nerves and tell her what a beautiful bride she is.
The maid of honour symbolizes the power of strong female friendships as she stands by the bride's side for love and support. Choose your best friend, sister or the most special female in your life to be your maid of honour. By the time the wedding day comes…you'll be so grateful you did! She can be in charge of any wardrobe malfunctions, guest mishaps or issues with the venue so you don't need to worry.
Best man
Guys need close friends to lean on too! The best man is a very important role, so don't let your fiance forget to choose one. The best man helps the groom to get the outfits together for the groomsmen, he helps sort out accommodation needs for the groom's side of the wedding party, and is there to be of any assistance leading up to and on the wedding day. He's there to support the groom and make sure the groomsmen are on time, dressed to standard, and where they should be at all times.
Master of Ceremonies (MC)
The master of ceremonies is crucial to any wedding, especially weddings with lots of components (i.e. pre-drinks, ceremony, after drinks, dinner, speeches, dancing, dessert etc…). The MC keeps the entire event running smoothly, making sure the timing is right and the guests know what's coming up and where they should be. For example, the MC lets the guests know when to move to their dinner seats, when the dancing begins and when the speeches are to commence. They introduce each speaker and acknowledge those lost and those who couldn't make it. Without an MC…your wedding will prove to be a bit haphazard and stressful! Choose a trustworthy friend who enjoys public speaking, and give them an outlined schedule for the day which they can easily follow. Then, sit back and enjoy your wonderful day!
Conclusion
If there are four roles you should nominate for your wedding it's flower girls, maid of honour, best man and an MC. These roles give your wedding structure, vitality and a sense of fun and friendship. The maid of honour, best man and MC will be there to make sure the day goes smoothly for you and your fiance, so be sure to choose level-headed and organized loved ones for these roles!