The common expression, "if it's not broke, don't fix it," has some truth to it, but things that aren't broken can still be improved in important ways. Every year, Mazda adds new features as technology gets better and styles change, but the essence of what makes Mazdas so beloved in the first place remains the same.
It's a careful balance. Visit your local dealer and check out the latest Mazdas to arrange a test drive to see for yourself, or read on for a brief look at some of the differences between the 2018 and 2019 versions of Mazda's two most popular vehicles.
2018 CX-5 Versus 2019 CX-5
Mazda's 5-seat SUV is one of the staples of the fleet, and while the 2018 CX-5 delivered an incredible driving experience, the changes Mazda has made for the new year are sure to please. Aside from modifications to the exterior lines, one of the biggest changes is under the hood.
The 2018 CX-5 came with one default engine: a powerful 2.5 litre four-cylinder engine that produced up to 187 horsepower and 186 pound-feet of torque. The 2019 model also comes with one default option, but it's a turbocharged engine that generates up to 250 horsepower and 310 pound-feet of torque.
It is available in GX, GS and GT trim, offering a range of specifications at different price points. Some options include Android Auto, Apple CarPlay, front and rear parking sensors, and a 360-degree parking camera. If you were a fan of the 2018 CX-5, the added improvements are sure to make you love the 2019 CX-5 even more.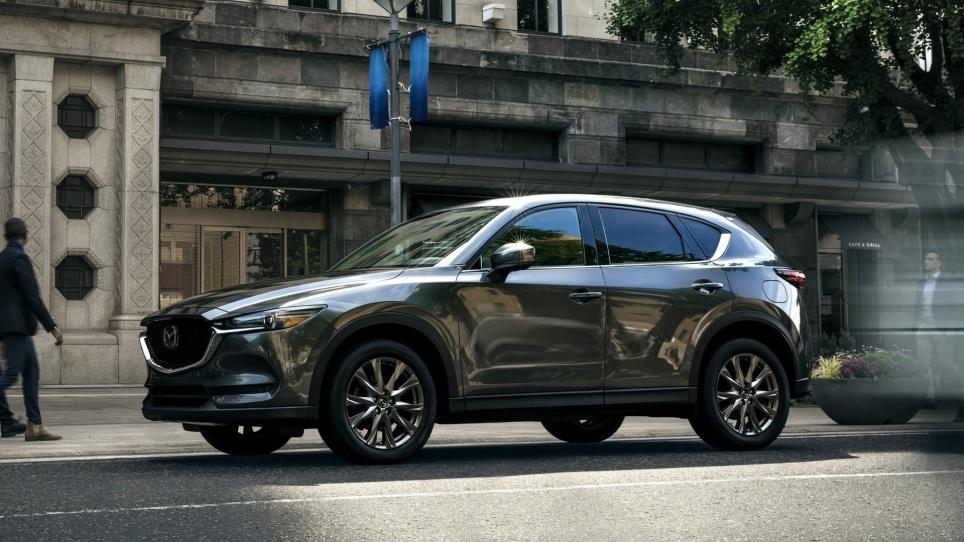 2018 Mazda3 Versus 2019 Mazda3
Mazda also upgraded the best-selling Mazda3 Compact Sedan and the Mazda3 Sport 5-door hatchback for 2019. The inside and outside received design improvements — Mazda's "KODO" or "soul of motion" principles were still the guiding philosophy, but the cabin was refined and it is Mazda's quietest yet. Reductions to unnecessary noise and vibrations are sure to inspire calmness while driving, and this quiet will accentuate the clarity of the Bose sound system that was custom-designed for this year's Mazda3.
You can pick between three trim options: the GX, GS, and GT, and will get different wheels, headlights, engine and features depending on which you choose.
In perhaps the biggest change, the 2019 Mazda3 has i-Activ All Wheel Drive available. This is a system that uses 27 sensors to predict changing road conditions 200 times per second. It makes the car react immediately, distributing power to the specific wheel that need it, which makes it safer to drive no matter what the roads are like. Not only that, Mazda engineers created a new version of i-Activ AWD that saves fuel by distributing power only at the precise moment you need it.
It's these kinds of changes that we're sure fans of the 2018 Mazda3 will only see as improvements.
While it's important to preserve what's already proven to work, Mazda doesn't rest on its laurels. The 2018 versions of the Mazda3 and CX-5 are popular around the world, and the new versions should be an even bigger hit.