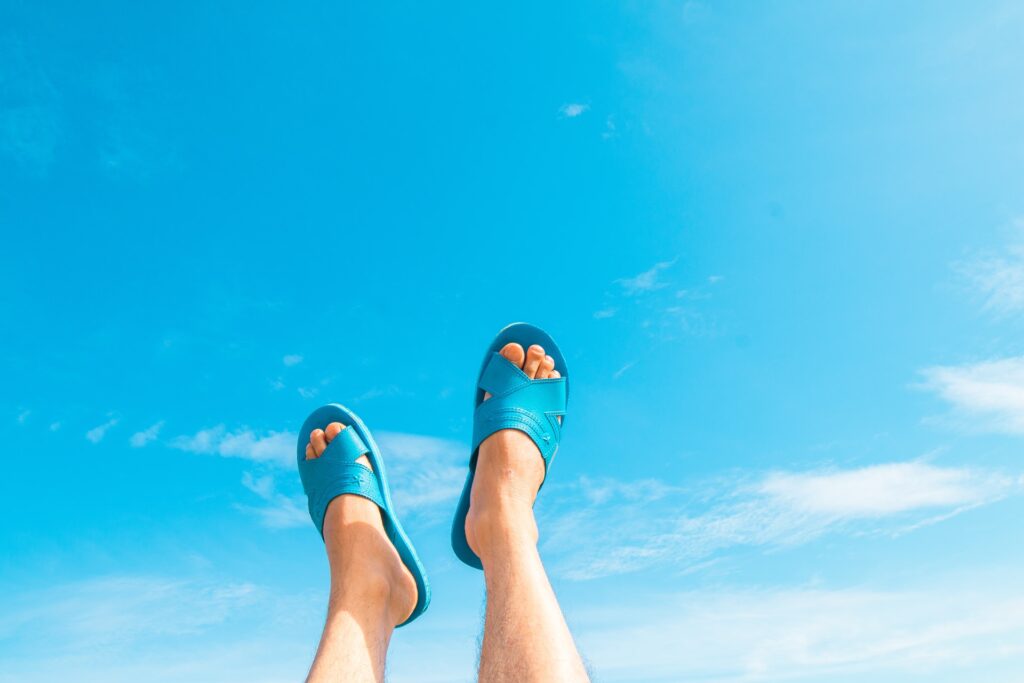 For years, fashion brands have put design over comfort, and we as consumers have had to struggle by wearing clothes that are too tight or too short and shoes that are so pointy they make our toes numb for days. Well, we have good news for you — the fashion season of 2021 is all about comfort. Skinny jeans have been swapped for mom jeans, tight dresses for midi dresses, and uncomfortable sandals for slides. 
These practical shoes have been present in the fashion world for many years, but they've never really been considered trendy — until now. This year, our perspective has changed drastically, and dare we say, they have become the IT shoe of the season. 
Here are some of the reasons why they are so popular in 2021.
Comfort
First and foremost, slides are one of the most comfortable pairs of shoes you will have the opportunity to wear. They are normally made from soft and light materials to prevent putting any strain on your feet. What is more, most of them are designed to have an arched shape, which prevents heel or knee pain.
Before you make a hasty purchase, make sure to explore all of your options. Instead of buying some inexpensive pair that will last you a season, go for trustworthy brands that are well-versed in shoe design, like Freedom Moses. Trust us — your feet will be thankful. 
Versatility
As we've mentioned before, this season is all about effortless and comfy outfits. The great thing about this kind of footwear is that they are extremely versatile and go with pretty much any outfit. Perhaps you should refrain from combining them with gowns or suits — although those looks can be pulled off as well if you are skilled enough. 
All jokes aside, these shoes can look amazing paired with dresses and tailored pants because they make the entire outfit appear less serious but still put together. However, if you prefer loungewear and sweatpants or tights, they go with those, too. Since this season is all about blue and beige, you might want to consider getting blue slides the next time you shop. 
Adaptability
Slides are a true fashion chameleon. These inconspicuous shoes are adaptable to any occasion. You can wear them at a party, for a coffee date, or even at the beach without feeling out of place. 
Numerous famous brands like Freedom Moses have presented their take on these popular shoes primarily because they are so flexible. Their unisex design fits every style and every occasion, which is why they are so wearable. 
Resilience
Not only are slides trendy, but they are also quite durable. Most of them are made of materials of the highest quality so the consumers can wear them for several seasons without worrying they will break. 
As a warm-weather shoe, they are a much better option than flip-flops because they can withstand more force, they are usually slip-resistant, and most of them are made of water-proof materials. Given all this, it's no wonder they have become a wardrobe essential in such a short period of time.